Shakira Videos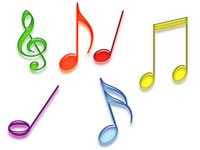 Looking for Shakira videos?
Here are four popular videos of Shakira. These are, indeed, some of the most watched YouTube videos. Shakira is an international star and has many fans worldwide, so I'm not surprised that her videos are so popular.
Shakira is also known for her belly dancing moves and these videos have plenty of those moves. These videos also show the unique talent of this Colombian superstar. I hope you enjoy them.


---
Waka Waka (This Time For Africa) – featuring Freshlyground
This is the video of Waka, Waka, the official song for the 2010 FIFA World Cup. It is one of the most watched videos on YouTube. As of last count (January 16, 2011), it has over 279 million views. Its Spanish version is entitled Waka Waka (Esto es África).


She Wolf
Shakira is always looking for new sounds in her music. With its dance and electropop influences, this song is a clear departure from her previous work.


La Tortura – featuring Alejandro Sanz
This Shakira video is very popular on YouTube as well. It has over 17 million views last time I checked. Many fans agree that this is one of Shakira's best songs.


Give It Up To Me
Hip hop adds spice to this Shakira tune, featuring America rapper Lil Wayne. Give It Up To Me was released as the second single from her third English studio album titled She Wolf.


Image: © Željko Bujanović | Dreamstime.com


---
Explore more…
Shakira Songs - A list of popular songs by Shakira.
More Shakira Songs - Another fun list of Shakira tunes with lyrics.
What is my favorite Spanish song? - Here are a few of my favorite songs in Spanish.
---
Leave Shakira Videos and return to the Home Page of Explore Hispanic Culture