What Is My Favorite
Spanish Song?
Do you have a favorite Spanish song? People ask me that question a lot. I always tell them that, for me, it's very hard to narrow it down to just one song.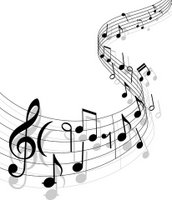 Indeed, I have lots of favorite Latin songs - from various artists. For this page, however; I had to sit down, think hard, and select just a few. And with some difficulty, I must confess, I came up with this list of five songs.
You will notice that most of the songs are oldies. What can I tell you? I love the classics.
So here are a few of my favorite songs.
I have also included a video of each (courtesy of YouTube), so that you can listen and follow along. Each song title is followed by the name of the performer.


---
Me Va A Extrañar (She's Going to Miss Me)
- Ricardo Montaner
Montaner… the one and only. His is one of the most romantic voices in Latin music. In this song, he talks of how his beloved will miss him when he's gone. Here's a live version of this wonderful song.


Ojalá que Llueva Café (May It Rain Coffee)
- Juan Luis Guerra
Juan Luis Guerra is one of the most important songwriters of Latin America. His songs are pure poetry and express a rare sensitivity. In my humble opinion, this is one of his best songs.


Suerte (Luck) - Shakira
This is another favorite song in Spanish. It is the Spanish version of Whenever, Wherever. Are you a Shakira fan? Click here for more Shakira songs.


Todo Se Derrumbó (Everything Crumbled) - Emmanuel
This is an oldie but a goodie. It was very popular when I was a little girl and it stuck with me. I have to admit that I love most of Emmanuel's songs.


Tu Fotografía (Your Picture) - Gloria Estefan
This is a beautiful song by Gloria Estefan. I like it because it is so poignant, and because Gloria sings it with so much heart.


Photo Image - © Seamartini | Dreamstime.com


---
Explore more…
Spanish Songs - A list of past and present popular songs in Spanish.
Shakira Songs - A few of Shakira's most popular songs.
More Shakira Songs - Lyrics, information and videos.
Las Mañanitas - Fun information about this Mexican birthday song.
---
Leave Spanish Song and return to Spanish-Songs
Return to the Home Page of Explore Hispanic Culture